Bridal Specialists
While your preparing for the most important day of your life, your hair will feature extremely high on your to-do list. At Hair By Louise Domini, our expert stylists will create that perfect bridal look – glamorous, alluring, enchanting and super stunning.
You will have a sensational style – perfect for the ceremony, the celebrations and to start your honeymoon. You will feel confident and relaxed with family, friends, guests and photographers, knowing that your hair is absolutely perfect for the occasion.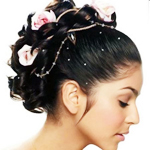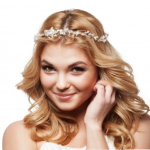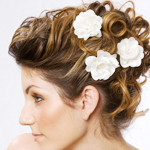 Pre-Wedding Hair Trial
We make sure you are feeling totally relaxed and confident on your wedding day by experimenting and perfecting your hairstyle before the special day at a pre-wedding trial session with one of our top stylists.
The Bridesmaids
We also make sure your entourage look perfect too, complimenting your stunning style in the best possible way. We offer a special deal for Brides and Bridesmaids, call us now to book your pre-wedding trial.