Styling Perfection
Have you had the same hairstyle for months, or years? From subtle to dramatic, a fresh new style will boost your confidence and set off a striking change in how others see you. Take advantage of Hair By Louise Domini VIP Styling and consult with our senior stylists to create just the right look for a new you.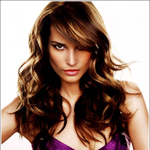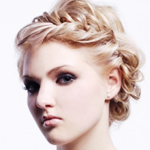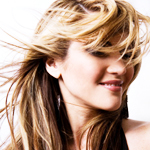 Colour
Altering your image can be as simple and as breathtaking as changing your hair pigment. Wash away the years with soft colour or go bold! From smoldering brunette, to vivacious blonde, to fiery redhead. . . colour your personality to fit your mood.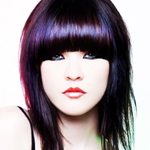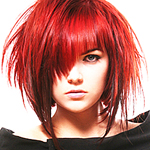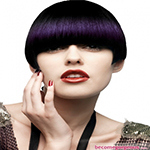 Highlights
When it's time to turn up the heat, add depth and excitement to your hair with highlights. Enliven your current colour or put some sparkle in a new cut.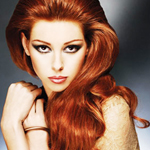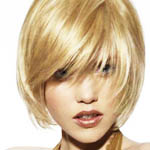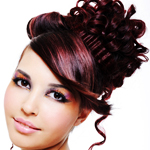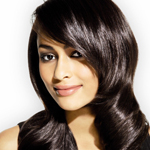 Extensions
Fancy having longer, fuller, more dramatic hair? Our specialist will help you create the perfect Hollywood Illusion with extensions that look and feel like your own hair. It's a great way to instantly add length and body to your hair. Weaving is very popular with A-list celebrities and others whose lifestyle demands constant variety. A specialist consultation will help you decide the best way to get you "ready for your close-up."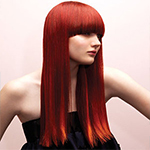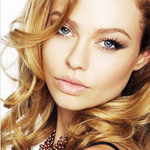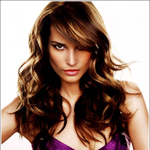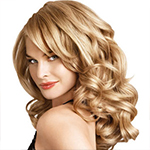 Treatments
Environmental damage, the effects of harsh chemicals and thermal styling wreak havoc on your hair and scalp. Who wants dry, brittle hair? Our corrective therapies promote healing and restore suppleness so your hair has a youthful vitality and shine.
Relaxers
A relaxer leaves naturally curly hair silky straight, giving you a wider variety of styling options. At Hair By Louise Domini we use only the very best conditioners so your hair is soft and manageable. We take great care to minimize the irritation commonly associated with this process.
Brazilian Blow Dry
Whether you have unruly, frizzy, tight curls, soft waves, this treatment is the perfect way to straighten or soften your hair, without causing any damage and lasts for up to four months.
High Quality Products
It's not just style... we're big on substance too. The condition of your hair is of utmost importance to us, because it's our job to ensure that you feel great about the look and feel of your hair every day.
If your hair is in need of a bit of love and attention, we will recommend high quality products, tailored to you, be it to replenish lost moisture, nourish or repair damaged ends. We'll have your hair back to its' former glory in no time.
Hair By Louise Domini recommend and stock a fantastic range of Matrix colour & hair care products, including Total Results, Design Pulse and SoColour Beauty.